I turned in the first draft of my new manuscript to my editor, school is closed for the summer, and we're winding up my daughter's dance and theatre activities until August.  This means we're melting into some of my favorite weeks of the year:  summer reading! Time to sit and enjoy some new books without too many distractions. Okay, I'm also getting knee surgery but that just means more guilt-free reading time, so I thought I'd list a few of the books I plan to dive into this month.
Extra Special Bonus: My ten year old daughter, Ana, is joining POV today as a guest blogger to share a few of the books on her summer reading list.
From Kim's list, for adults:
The Great Glass Sea by Josh Weil (Grove Press)
The New Valley, his collection of linked novellas, shimmered with lush storytelling and rich characters. His debut novel, which has been called futuristic Russian folklore, promises the same. Plus, he created all the gorgeous illustrations inside so it's like also getting an art book for your coffee table. It's a two-for-one! Casually leave it out in your house where people will spy it and think, whoa, nice book.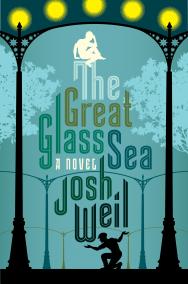 I'm Having So Much Fun Here Without You by Courtney Maum (Touchstone Books)
This one had me at the title. Love it. Maum's novel looks like a fresh take on marriage and infidelity, plus it's set in both England and France. Mostly, I've heard that it's funny and anytime someone can take something painful and find the humor in it (see anything Jonathan Tropper writes!), I find it a useful lens.
for YA:
Since You've Been Gone by Morgan Matson (S&S Books for Young Readers)
I just started this book and it's terrific – everything a YA book should be: a great set up (what happened to Sloan?), rich characters (Emily, the MC, is funny, sharp and interesting), and there is a cute smart boy. This is my kind of YA and I can't wait to recommend it to my students in the fall for their independent reading.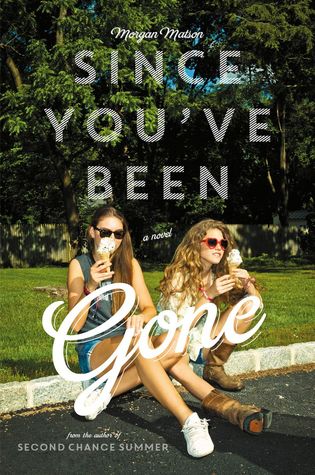 From Ana's list (in her own words):
Touch Blue by Cynthia Lord (Scholastic)
I read Rules by Cynthia Lord and I really love her concepts and her characters. In Rules, Catherine wished she had a normal life because her brother was autistic, but throughout the book she figured out that normal is different for every family. One of my favorite characters from Rules was Jason. He was different from everyone else and he became friends with Catherine. One of the reasons I want to read Touch Blue this summer is because I really like Cynthia Lord's writing. Touch Blue seems like a similar book to Rules because it has a girl who is challenged by something she wants and befriends two new people who help her figure out what she really needs.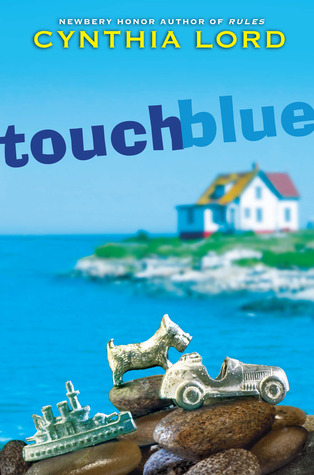 Son of Neptune by Rick Riordan (Disney-Hyperion)
This is Rick Riordan's second series, Heroes of Olympus. I read his first Percy Jackson and the Olympians series and I loved how he told the story in first person (Percy's POV). I also love the character Annabeth. I read the first book in this new series and I love the characters Leo, Piper and Jason. I've already started reading Son of Neptune and in this book Percy Jackson's POV returns as well as a character named Hazel and one named Frank. I like how it rotates POV every few chapters. These books are filled with action, humor, and Greek Mythology, which I love.
Amulet #6 by Kazu Kibuishi (GRAPHIX)
This one doesn't come out until the end of August but I'm looking forward to reading it. I've read the other five and they are about a girl and her family who come to live in their grandfather's house and she finds an amulet necklace that starts talking to her (weird!) She chooses to be a Stone Keeper and the whole series is about her fighting the bad people (the elves) and learning how to control the amulet's magic. These are graphic novels and the drawings are amazing. I highly recommend it, but start with the first one or nothing will make sense.