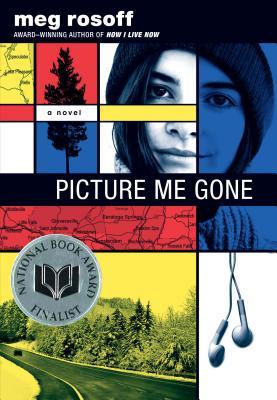 Each year in my Creative Writing 1A class, I like to start with a discussion of point of view, voice and character. This year, I gave my new students the first chapter of PICTURE ME GONE by Meg Rosoff (Putnam, 2013). I'm a huge fan of Rosoff's first novel HOW I LIVE NOW and PICTURE ME GONE equally enchanted me this summer when I read it. Rosoff crafts the novel from Mila's first person point of view. Mila is from London and the novel opens with the news that she and her father plan to take a trip to upstate New York to visit a family friend. However, when this friend goes missing with no explanation, they decide to take their trip anyway and attempt to find him. Mila is a sort of female Sherlock Holmes, keenly observant of her surroundings. In the opening line, Rosoff writes: "The first Mila was a dog." Mila goes on to explain she's been named after her grandfather's "long-dead dog"- a terrier. But she's not resentful of this.
I ask my students, "What do we know so far about Mila?" Inevitably, I get a response like, "She likes dogs?" Then, after some discussion, the students come up with a list of details the author has shown us through Mila's almost clinical voice that reveal elements of her character.
So why the dog? "Everyone likes dogs," suggests one of my students. "I don't!" chirps his friend. Another student raises her hand. "She doesn't resent being compared to the dog. She's sort of proud of it." Someone else follows up, "Maybe she's telling us she's like a terrier, persistent, you know, without actually having to tell us that." Right. She's showing us, I say. And thus begins another year of Creative Writing. We talk about how story becomes powerful when an author shows his or her readers clues and details – sensory and emotional. And this starts with a strong voice and an interesting character (or characters) who want something, who have a problem.
PICTURE ME GONE is a beautifully-written, atmospheric novel and this Sherlock-like girl held my attention completely. She also proved a lovely way to begin our class discussion of point of view, voice and character.