THIS GIVEAWAY IS NOW CLOSED! CONGRATS TO OUR WINNER!!
Ana pulled Darith L.'s name out of the hat!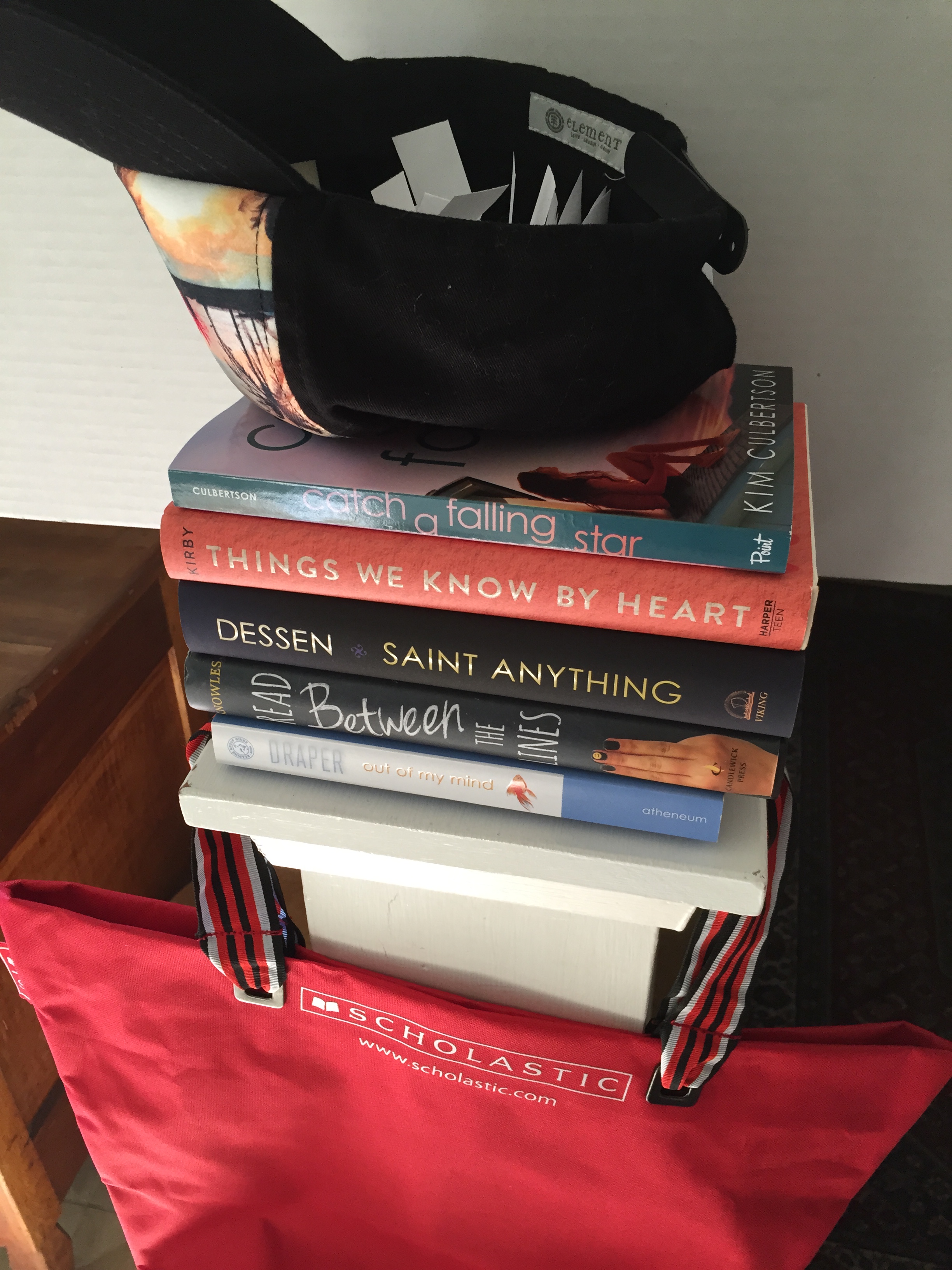 In celebration of the paperback release of CATCH A FALLING STAR on Tuesday, April 28th, and of California and Independent Bookstore Day on May 2nd, I'm having another Stargazer Book Giveaway (US residents only). On May 2nd, I will be giving away a glorious red bag of books to one lucky winner.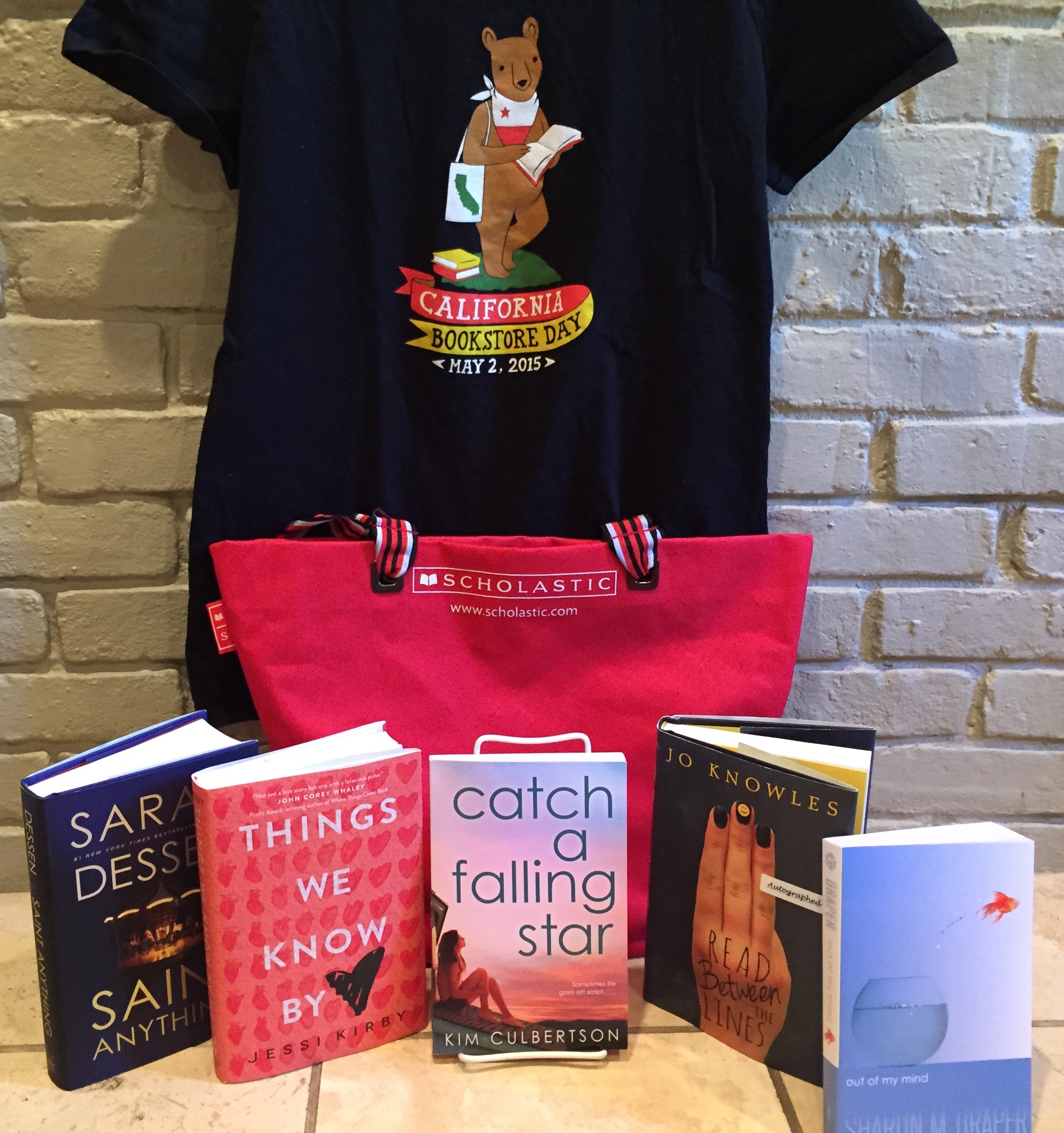 What's in the bag?
Signed paperback copy of CATCH A FALLING STAR (Scholastic Point)
Signed copy of Jessi Kirby's gorgeous new hardcover THINGS WE KNOW BY HEART (HarperTeen)
Signed copy of the always amazing Jo Knowles's READ BETWEEN THE LINES (Candlewick Press)
Hardcover copy of Sarah Dessen's new novel (enter Squeee! here) SAINT ANYTHING (Viking)
Paperback recommended by my daughter: OUT OF MY MIND by Sharon M. Draper (Atheneum)
Ana says, "Out of My Mind showed me that even if your body is damaged and can't function, it doesn't mean that your brain can't function. The main character, Melody, has an illness where she can't walk, talk, or feed herself. But she's the smartest girl in her class. I've been recommending it to all of my friends!"
HOW DO YOU WIN THE RED BAG?!
Here are the details:
Leave a comment on this blog post or on the main Stargazer Book Giveaway, take 2 post on my Facebook page telling me which book you're most looking forward to for summer reading this year (no extra points for choosing CaFS, but thanks if it's true!) OR you can tell me the name of your favorite local indie bookstore.
Winner will be drawn randomly on May 2nd at 5 pm PST (out of a hat, old school) from the combined names of both this blog post and the Facebook post.
Don't forget to get out to your local independent bookstore on Saturday May 2nd to help them celebrate. I will be at The Book Seller in downtown Grass Valley, CA from 11-12 to sign copies of the CATCH A FALLING STAR paperback and chat about books – join me if you're nearby! Also, I want to send out a special thank you to The Book Seller for their support of this Stargazer Giveaway and for being just all-around amazing.