I'm thrilled to be part of the 2016 YA Contemporary Scavenger Hunt. For information on how the hunt works, check out The Book Belles blog! As a complete fangirl myself (hello, Harry Potter references in my own novels), I'm especially pleased to be hosting Danika Stone, whose main character Liv in her clever YA novel ALL THE FEELS takes fangirling to a whole new level: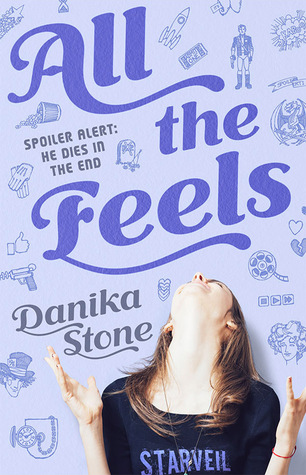 College freshman Liv is more than just a fangirl: The Starveil movies are her life… So, when her favorite character, Captain Matt Spartan, is killed off at the end of the last movie, Liv Just. Can't. Deal.
Tired of sitting in her room sobbing, Liv decides to launch an online campaign to bring her beloved hero back to life. With the help of her best friend, Xander, actor and steampunk cosplayer extraordinaire, she creates #SpartanSurvived, a campaign to ignite the fandom. But as her online life succeeds beyond her wildest dreams, Liv is forced to balance that with the pressures of school, her mother's disapproval, and her (mostly nonexistent and entirely traumatic) romantic life. A trip to DragonCon with Xander might be exactly what she needs to figure out what she really wants.
Sounds great, right? I'm fangirling over that cover and concept already.
Danika has also created a soundtrack for ALL THE FEELS *hurries over to iTunes*: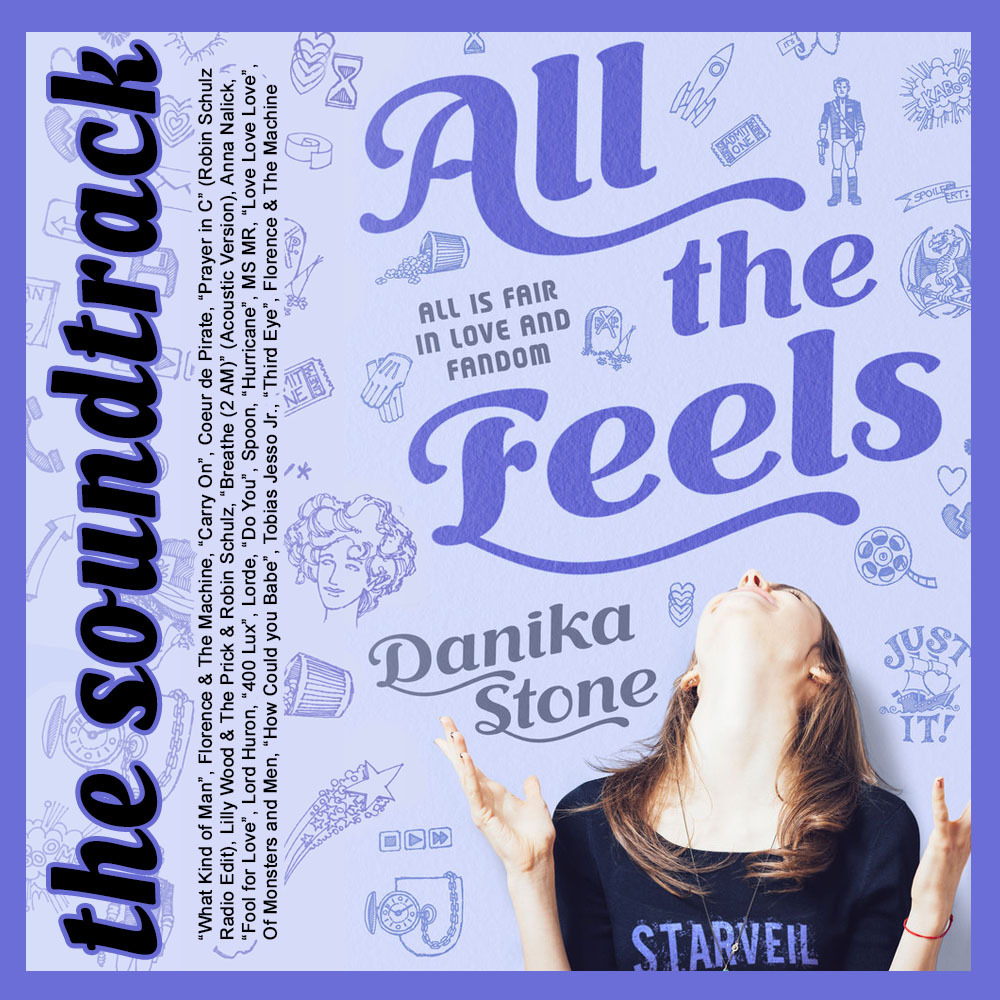 "What Kind of Man", Florence & The Machine
"Carry On", Coeur de Pirate
"Prayer in C" (Robin Schulz Radio Edit), Lilly Wood & The Prick & Robin Schulz
"Breathe (2 AM)" (Acoustic Version), Anna Nalick
"Fool for Love", Lord Huron
"400 Lux", Lorde
"Do You", Spoon
"Hurricane", MS MR
"Love Love Love", Of Monsters and Men
"How Could you Babe", Tobias Jesso Jr.
"Third Eye", Florence & The Machine
Scavenger Hunt code word: ever
Author Bio: Danika Stone is an author, artist, and educator who discovered a passion for writing fiction while in the throes of her Masters thesis. A self-declared bibliophile, Danika now writes novels for both adults (The Intaglio Series, Edge of Wild and Ctrl Z) and teens (Icarus, and All the Feels). When not writing, Danika can be found hiking in the Rockies, planning grand adventures, and spending far too much time online. She lives with her husband, three sons, and a houseful of imaginary characters in a windy corner of Alberta, Canada.