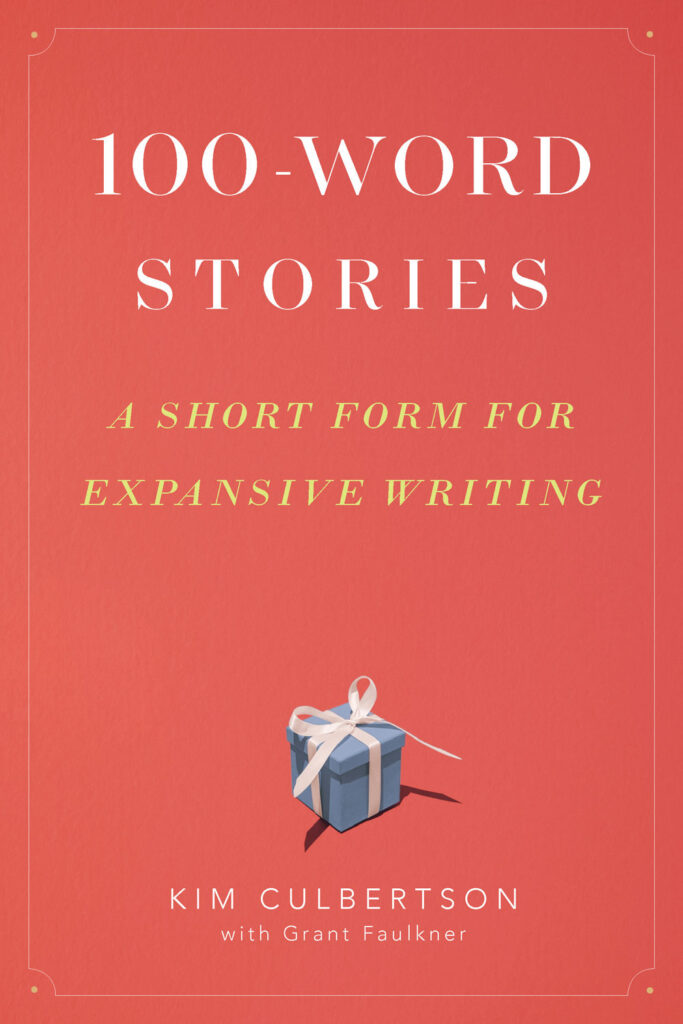 100-Word Stories
What can 100-word stories help your students understand about writing? The short answer is, everything!
This flash-fiction form has become a popular structure for efficiently teaching a wide variety of literary devices, terms, and processes in a targeted way. Part teaching guide, part anthology, 100-Word Stories is a dynamic guide complete with lessons and prompts to help young writers learn and practice literary elements, narrative skill, and personal voice.
Through a collection of accessible lessons, each with a mentor text that is either student- or author-created, Culbertson and Faulkner share insight into using these "small, bright things" in the ELA classroom. The book's structure is meant to be flexible-you might dip in and out of the lessons as needed to supplement existing curricula, or you might choose to teach an entire unit based on the lessons. No matter how you employ them, this short form can create expansive practice for young writers.
100 Word Stories is a revelation. Culbertson and Faulkner's helpful book offers the perfect platform for students to learn and practice the essential skills of writing. It also helps them be more critical readers as it shows them how to explore the myriad of decisions writers make to express and convey ideas. It offers teachers profound insights into writing instruction and provides deep understanding of the writing process. Filled with examples and thoughtful reflection questions, the practical and classroom friendly guidance provides a clear pathway to helping students to unlock the stories hiding within them.

— Peter Brunn, author of The Lesson Planning Handbook
In this marvelous gem of a book, Kim Culbertson and Grant Faulkner reveal how 100-word stories carry enormous power in the development of young writers. You will not only learn a great deal about the elements of story writing, you will find yourself itching to write your own through creative exercises and practices. Follow these two wise teacher–writers and recharge writing, revision, and feedback in your classroom.

—Penny Kittle, best-selling coauthor of 180 Days and Four Essential Studies
Teachers of writing and literature—as well as practicing writers—love 100-word stories, and this book is exactly the resource teachers need to bring those little gems into their classrooms. Culbertson and Faulkner, themselves masters of the craft, show us how 100-word stories are not only short, but impeccably crafted, revealing so much in such a concentrated form. In addition to practical advice, the book includes a wealth of 100-word stories suitable for classrooms from fifth grade through high school.

—Elyse Eidman-Aadahl, Executive Director, National Writing Project