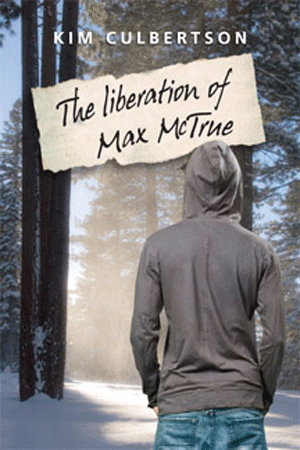 Have you ever had an extraordinary day?
Max hadn't. Until one winter day when he met a girl.
THE LIBERATION OF MAX MCTRUE takes place in a single day. The classic Boy Meets Girl story. Well, sort of: Boy meets homeschooled girl. Boy ditches school. Boy finds his future. And there's an ice cream truck. And archery. It's a bit like what would happen if Ferris Bueller's Day Off and The Alchemist had a kid, well…a kid who was a YA eBook novella. You get the idea. Max took a day off and found his life.
Who changed your life today?


---
Playlist
Max answers Calle's question: What is the sound track of your life? Or in Max's case, a playlist for a unique day. Enjoy.
---
Keep Your Own Beautiful Things Journal
Throughout The Liberation of Max McTrue, Clara Jane keeps a "beautiful things" journal to keep track of the daily reminders she has of the beautiful things the world keeps showing her (sunsets, sandwiches, quotes from books she likes). She also keeps some of the "necessary things" in her life (cleaning lint from the dryer, the SATs, decisions) but those aren't quite as much fun. 🙂 Feel free to keep your own "beautiful things" journal. Sometimes, just writing them down makes us more aware of them. Consider these examples.